Bulgarian movie at the Vancouver European Union Film Festival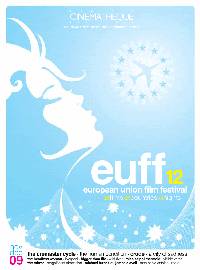 The 12th European Union Film Festival presented by Pacific Cinematique and the Embassies, Consulates and Cultural Institute of the member states of the European Union will be held in Vancouver from November 27 – December 9, 2009.
There will be 26 films presented at the festival, including the Bulgarian "Hindemith".
Hindemith's show times are:
Sunday, November 29/09 at 8:30pm

Monday, November 30/09 at 8:45pm.
All screenings will be held at the Pacific Cinematique Theater located at 1131 Howe Street, Vancouver.
For more information regarding the Festival, refer to: www.eufilmfestival.com